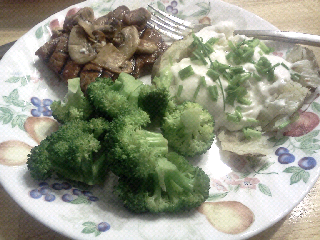 Cost: $10
Prep: Quick
BBQ is key. It means matt does more of the cooking.
Matt did the giant steaks (there was A LOT of leftovers) while I did the mushrooms (soy sauce and butter), potatoes, steamed broccoli, and fresh chives from our out-of-control herb garden!
The best part, however, was Charlie's Charlie Chaplin mustache.